Bridal makeup is all about ensuring all eyes are on the bride when she walks into a room. Every makeup artist has their fave makeup products, below are my top three.
1. High Definition (HD) Foundation – the particles in HD foundations are so refined that they create an optical illusion. The foundation looks flawless and natural in person – and absolutely gorgeous in pictures.
 Face Atelier is my personal favourite because it glides on the face smoothly, has a built in primer, stays put all day, and has great buildable coverage!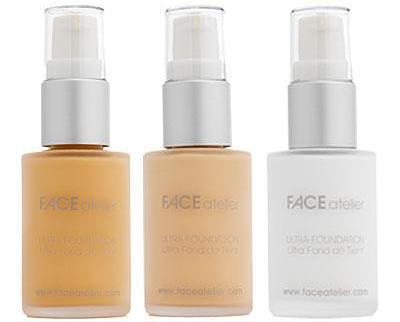 2. Lip Stains – not only life savers, but also time savers! Lip colour stays freshly in place even in humid weather.
Obsessive Compulsive Cosmetics has a great selection of lip tars that can be mixed to create new shades!
3. Oil Controlling Powder – these magic powders, absorb excess oil and only activate when in contact with oil or moisture.
Make Up Forever HD Microfinish Powder is a superb product. Its micronized Silca absorbs excess oil and when blended properly, does not leave any white residue on skin. The powder has absolutely no pigment and can be used on any skin colour!