Luxury wedding makeup & hair services in the Greater Toronto Area (GTA), Mississauga, Vaughan, Richmond Hill, and Scarborough. Noor is a published and award-winning Toronto bridal makeup artist.

Philosophy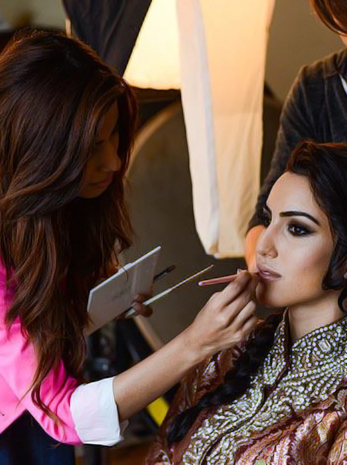 Noor Artistry takes a modern and brand new outlook on the image that every bride deserves. We offer personalized hair & makeup services for brides and their bridal parties. Our unique style and sheer perfection for hair & makeup create head turning looks we know you will love.
During your recommended makeup preview session, you will have the chance to discuss your ideal wedding day look, wedding style, and skin concerns. We will work with you to design the perfect makeup & hair look suited just for you. Your thoughts and opinions matter to us, and we take pride in being a luxury Toronto makeup & hair design team providing excellent customer service.
We only use the best products in the cosmetic industry that are used exclusively for beauty professionals in print and on-screen to achieve flawless results. As processes, applications, and trends are always evolving, our team is constantly refining their talent through master classes and workshops to deliver the best quality of wedding makeup design.

Our team serves a diverse clientele meeting the needs for not only western but Tamil, Indian, East Asian and Pakistani wedding makeup.
Toronto makeup lessons: Noor also offers self makeup classes, and bridal makeup lessons. Click here to learn more.

The team at Noor Artistry is available to travel internationally for destination weddings (Florida, Mexico, Europe, etc.).

Send us an e-mail to book us as your wedding beauty team!

Meet Noor, Owner and Lead Artist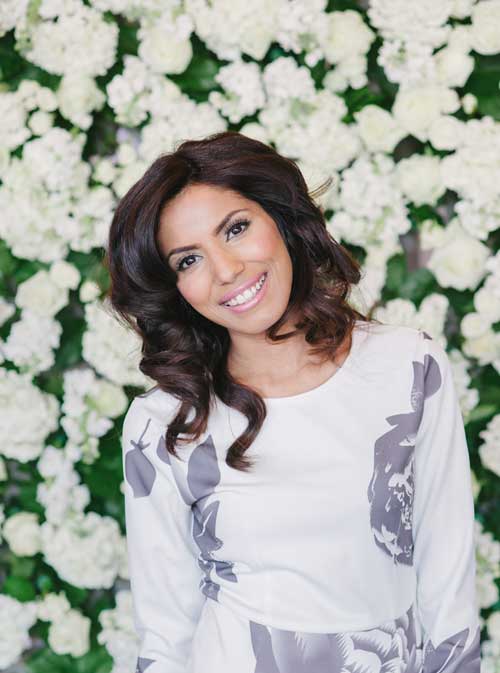 Quick Facts:
Love my family.
Love being a mommy to my son & daughter.
A bit of a foodie.
Obsessed with french fries / potatos in general.
I started doing wedding makeup as a hobby, and soon after I found myself developing a business model and a marketing startegy for a business that now has a full team of artists (7).
When I am not glamming up brides on their wedding day, I am actually doing my day-job that is completely unrelated to the wedding industry (healthcare!).
No, I do not plan to quit my day-job: I love working both sides of my brain :)
My favorite part of being a wedding makeup artist is having a good time with my brides on the morning of, and witness all the love / good vibes in the bridal room!
I make my own body soaps, facial bars, and facial serums.
I am absolutely terrified of dogs, all insects, and reptiles. I also find cats kind of scary. Basically I am scared of anything that's not human.
Love to travel but hate to fly.
Services Offered: Wedding and Bridal Makeup and Hair, Makeup Lessons, Mobile Wedding Makeup Artist, Hair Stylist, On-location Makeup Artist, Airbrush Make-up Services, Makeup and Hair Services, Hair Extensions, Baby Showers, Bridal Shower Makeup, Engagement Photoshoot Makeup.
Luxury Bridal Hair & Makeup Services for Weddings, and Bridal Parties.
Service Area: Greater Toronto Area - GTA Including Mississauga, Brampton, Scarborough, Aurora, Richmond Hill, Durham, King City, Markham, Thornhill, Vaughan, Whitby, Ajax, Woodbridge, Newmarket, Kitchener.